As part of this project, we organised a series of trips for young people to the British Olympic Association's Historical Archive at the University of East London in the Docklands – A permanent exhibition of Olympic memorabilia dating back more than a century. Participants were able to interact with artefacts and memorabilia and research about the early Olympic Games.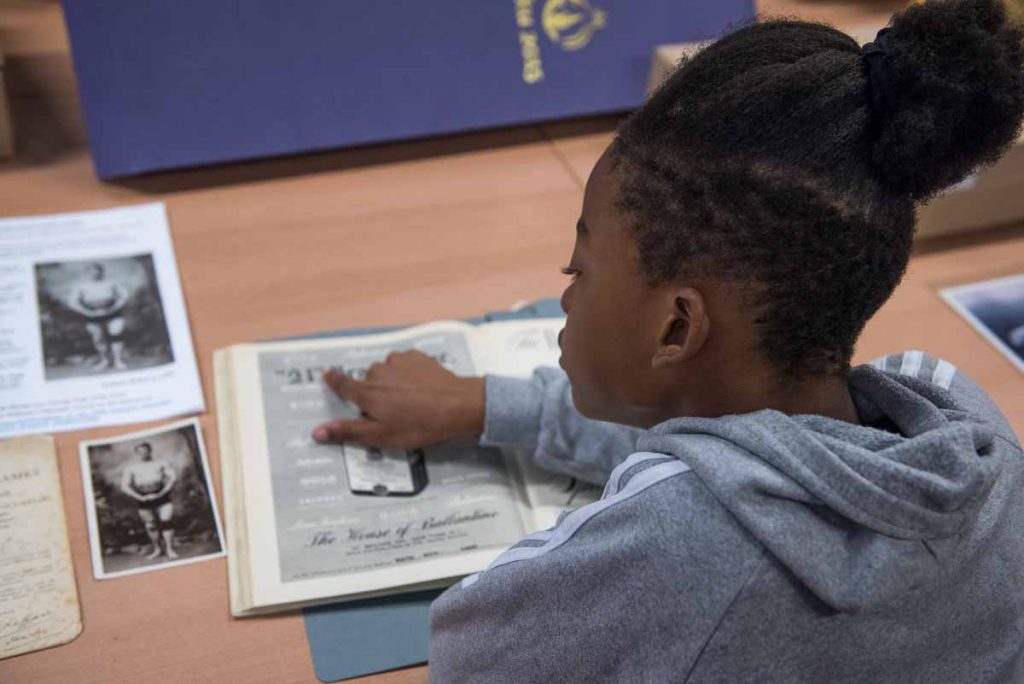 'The exhibits form part of the British Olympic Association's historical archive and book collection, which has been hosted by UEL since 2012.
They include unique documents and artefacts dating back to the BOA's formation in 1905, casting a fascinating light on the three London Olympic Games of 1908, 1948 and 2012.
Among the highlights are programmes and photographs from the 1098 Games, a bronze medal from 1948 and correspondence about the impact of rationing on the 1948 Olympics, which was a topic of major concern at the time.
Alongside the BOA exhibits is a display of UEL's own collection of memorabilia from the 2012 Games, in which the University played a crucial part by hosting Team USA for its pre-Games preparation camp.'
Activity
Fun facts about the Olympic Torch – Design a Torch
Examples of Student Work
Olympic torch designs by pupils of Dersingham and Curwen Primary Schools
Gallery
Trips to the British Olympic Association's Historical Archive